If you have any comments or questions please fill out the form below. We will do our best to respond in the shortest possible time.

Thank you for your time. We encourage you to contact us.
O firmě
Pro-Spray was established as a part of group that has been supplying and servicing the construction industry for over 25 years. As we wanted to provide our clients with the best quality and good pricing level in 2011 we introduced our own brand of diaphragm airless sprayers that are based on the best components from 8 different suppliers. The machines were designed taking into consideration all the conditions that are present at a construction site as well as contractor's needs. All the components and accessories are made using the best materials. Strong engines, reliable compression system and good price are features that make Pro-Spray one of the fastest growing brands in its market segment. Pro-Spray airless sprayers are dependable and durable. They are easy to operate and maintain. By choosing Pro-Spray you choose reliability.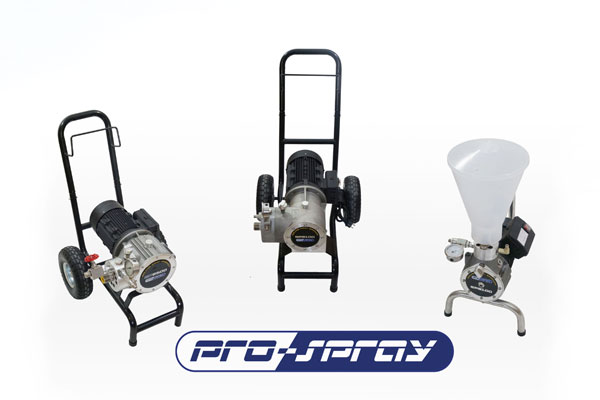 Spinex - Stępniak Spółka Jawna
Copyright © 1993 - 2023
By using our websites you agree that we can place both essential and non-essential cookies on your device. You can block any cookies from any website through your browser settings. If you share the use of a computer, accepting or rejecting the use of cookies will affect all users of that computer.